Meet The Pages
This is a reminder that the book, Eavesdropping: As Real Women Talk About the Gifts and Challenges of Aging, is a work of fiction.  While it was inspired by actual events and includes references to those events, the names and identifying characteristics of the people and the events in the book have been changed to protect the privacy of those individuals.
The Pages is the name adopted by the members of our group.  Each of the Pages is shown, with a short bio here.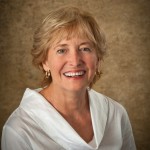 Dr. Kendra Brown
Loves to collaborate and brainstorm with others,- to link people to each other, to ideas, to projects. She is a psychologist and a teacher.  She's passionate about being a grandmother. She thrives on being busy – especially when the activity is outside:  in a kayak, in her garden, on a tennis court or on the golf course. Eavesdropping: As Real Women Talk About the Gifts and Challenges of Aging  is the culmination of her desire to awaken women to the gifts and positive aspects of longevity.
Dr. Edie Donohue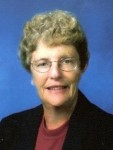 Energetic and engaged, Edie lives life to the fullest.  Her friends joke that lunch is "by appointment only."  She is a much sought after companion for almost any activity from kayaking, to tennis, to opera, to travel, and even to lunch! Her professional and educational interests also display this variety:  she received degrees in both biology and human resources, and professionally, she has worked in biology, public relations, higher education administration, teaching, training, consulting and career advising.  Prior to collaborating on Eavesdropping, Edie had co-authored two books in the human relations field.  She still enjoys her specialty:  providing career counseling with her own special flavor – helping people find work that they can do with passion.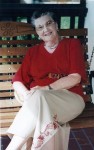 Doris Etelson
"Lofty accomplishments and life-long activism" doesn't completely describe her even though those descriptors have to be included. She was the first (and only) woman to become vice-president of Howard Johnsons. She was awarded an honorary doctorate from SUNY for her contributions to the advancement of women. She and her first husband were featured in Time Magazine and The Wall Street Journal, as a successful young couple combining careers and family. While the Pages benefitted from Doris's analytical and reflective side, we were delighted by her other side:  She is very down-to-earth, and to the delight of all –  outrageously funny and honest.
June Harry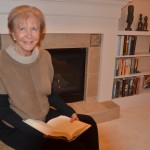 A self-proclaimed "late bloomer" who blossomed with her college degree at age 70.  Not one to proclaim her accomplishments, she, nevertheless, helped significantly to  guide her family's architectural/engineering firm to success. Those around her know she is both gracious and tenacious.  Her careful and thorough editing and writing skills were invaluable to us for the book. A long-time enthusiastic boater who has canoed rivers throughout many states, she still sails with her family in northwest waters whenever possible.  She is reputed to be a keen poker player!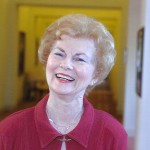 Mary-Jo Hartwell Horton
"First" is how she describes herself, from the beginning.  According to Mary-Jo, she was first born and pampered.  As a career woman, she rose to the top of a male dominated retail organization and she continues to be comfortable in the "first chair" of various community and service organizations. As for pampered, that doesn't seem to have hurt her, judging by her generous participation and volunteer spirit. Her energy is obvious, as well as her love for fun; but her intelligence and discernment make her a valuable team member for the Pages.
"It's my turn now,"  is her new mantra.   Dianne is in the process of reinventing herself After fulfilling her earlier commitments to home and family. Fortunately, she has the creative talent for this reinventing process.  Dianne is blessed with artistic talent and the time to let that talent manifest in her lovely paintings. Her creative thinking, her unique perspective, her easy sense of humor, as well as her quiet steady presence were invaluable to our discussions. And it was Dianne who named us – The Pages.