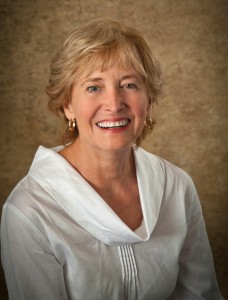 Kendra T. Brown, Ph.D is a Licensed Psychologist in Stuart, Florida with a thriving private practice.  She is a member of the Florida Psychological Association and both the American and Florida Societies of Clinical Hypnosis.  Dr. Brown is a sought after instructor and speaker who has enjoyed teaching from first grade through graduate school, has written articles, conducted seminars and created instructional videos in the areas of psychology, human resources, sports enhancement, and hypnosis.
As a co-founder of Ladies Links Fore Golf, LLC, Dr. Brown drew on her varied background and her love for physical achievement to motivate women amateur golfers.  As an amateur athlete, she enjoys playing tennis, golf, hiking or kayaking.  She's enthusiastic about gardening and has always enjoyed being out-of-doors for just about anything.  Her other passions include art and music.  She has been taking piano lessons for several years, and as soon as her book is published, plans to take up painting again.
Kendra's new collaborative book,  Eavesdropping: As Real Women Talk About the Gifts and Challenges of Aging, is the culmination of her desire to awaken women to new life, new possibilities, even new identities throughout life.  Over the years, Kendra has observed too many women who became depressed when they found their old roles were completed and they had nothing left to be excited about.  So, she gathered together a group of dynamic women who agreed to spend time brainstorming and discussing both the pitfalls and the pleasures of aging creatively and passionately.  These women called themselves "The Pages" – reflecting their goals of making new pages in their personal stories.
During the process of meeting, The Pages found their group had become a very significant and supportive part of their lives.  Kendra hopes their book and this web site may become a spring- board for other similar groups.
Kendra counts among her treasures her relationship with her son and his family, the love and friendship of her husband, and warm relationships with in-laws and ex-laws.  She shamelessly dotes on her grandchildren.
Dr. Brown resides and practices in Stuart, FL.
This is a reminder that the book, Eavesdropping: As Real Women Talk About the Gifts and Challenges of Aging, is a work of fiction.  While it was inspired by actual events and includes references to those events, the names and identifying characteristics of the people and the events in the book have been changed to protect the privacy of those individuals.
The Pages is the name adopted by the members of our group.  Each of the Pages is shown, with a short bio here.